ERP beyond your fridge
grocy is a web-based self-hosted groceries & household management solution for your home.
Open Source. Built with passion.
A webserver with PHP 7.2 and SQLite (PDO) extension is required.
Currently available localizations: English, German, French, Norwegian, Danish, Dutch, Swedish, Italian, Spanish, Turkish, Polish and Russian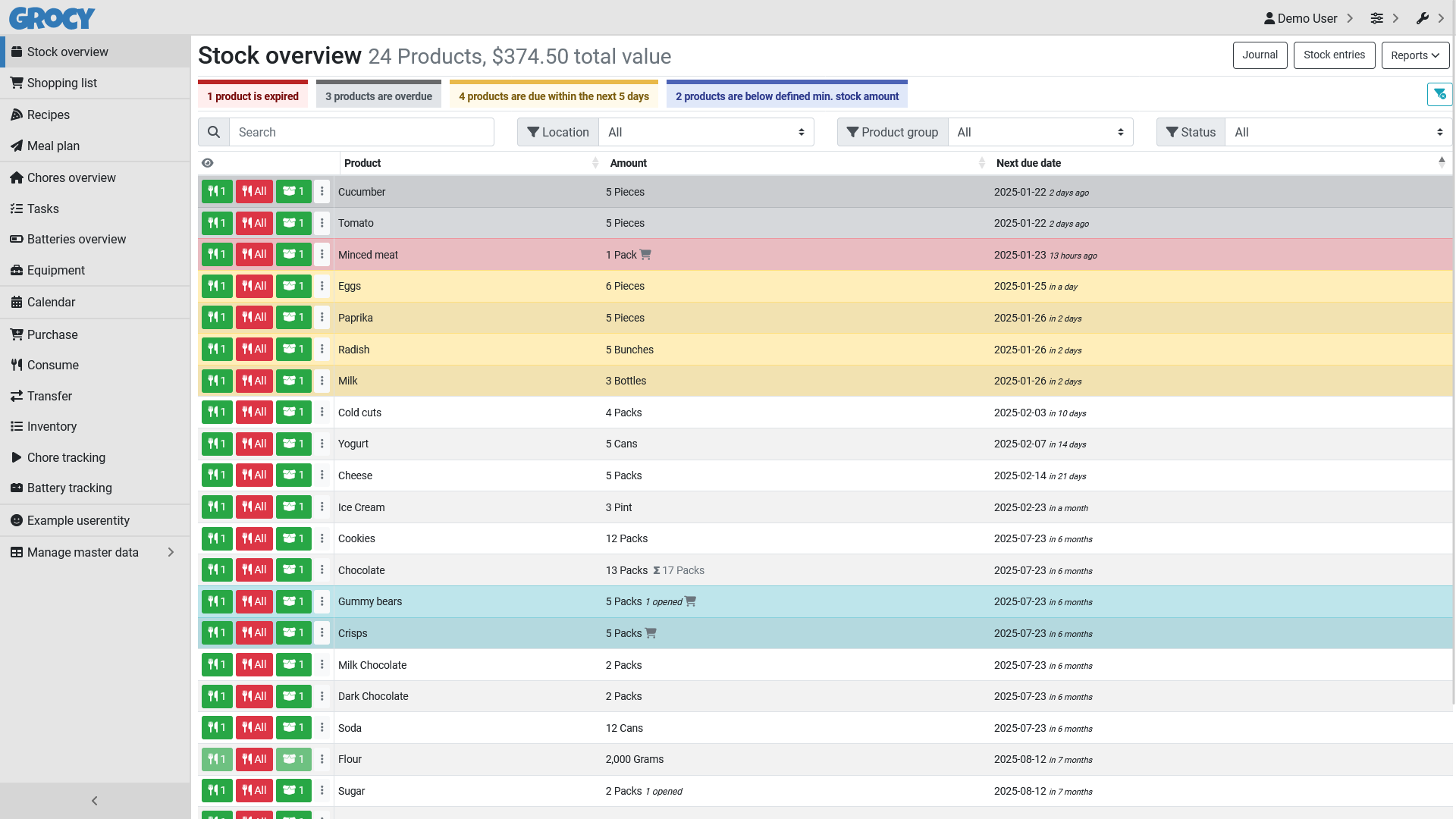 grocy-desktop
Run grocy without having to manage a webserver, just like a normal (windows) desktop application.
Download (classic installer) or
.Net Framework required (normally already available on any Windows PC), grocy-desktop auto configures and manages a local PHP server and grocy - just execute the installer and you are ready.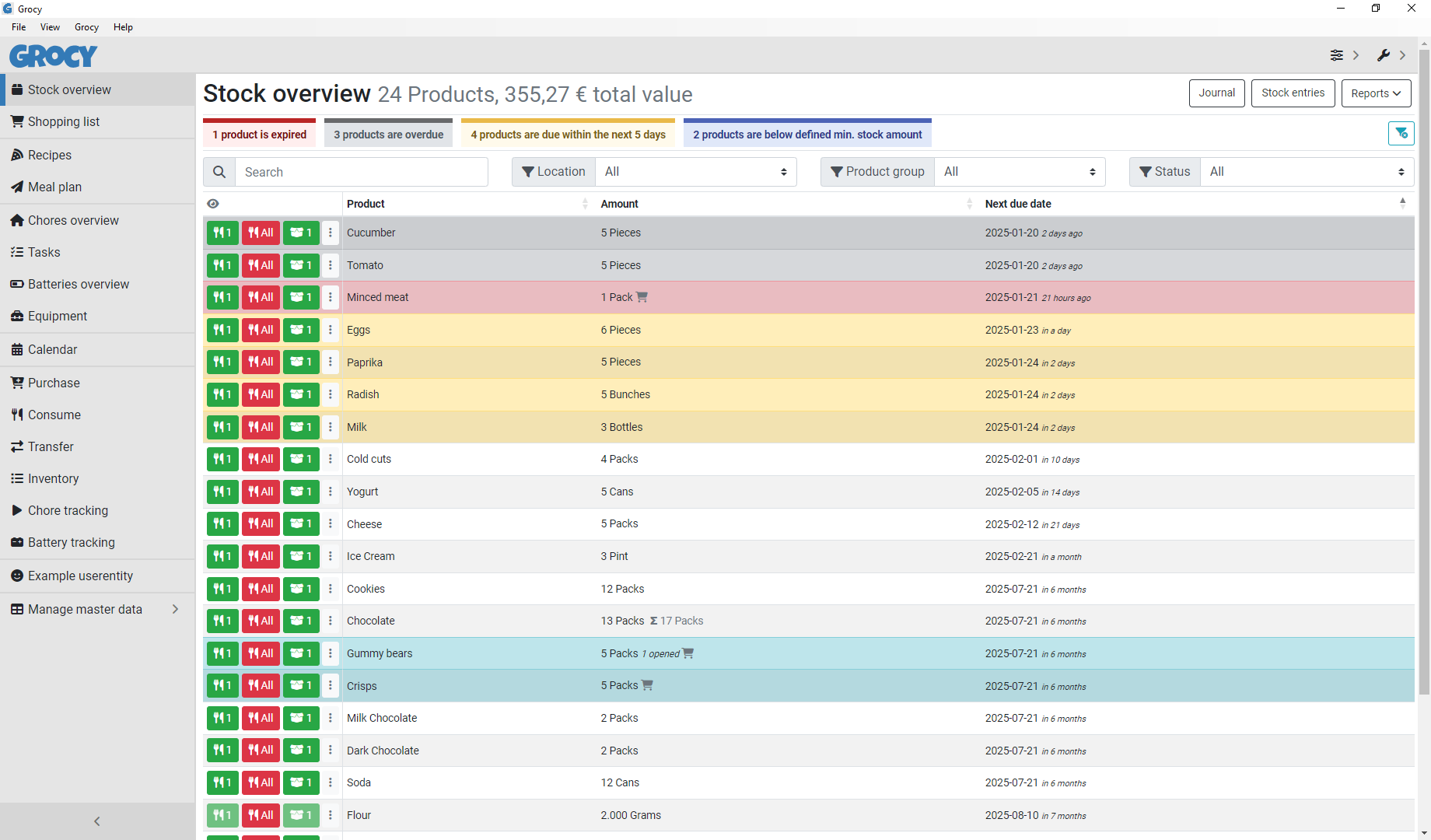 Getting in touch
Connect with other grocy users via the subreddit or report something that does not work / new ideas in the GitHub issue tracker.
Add-ons / Tools
See below for community contributed tools, integrations and other useful add-ons to make grocy even better and more productive.
---

Track your purchases
A barcode reader ready interface makes this a easy and quick task and you always know what you currently have at home.
---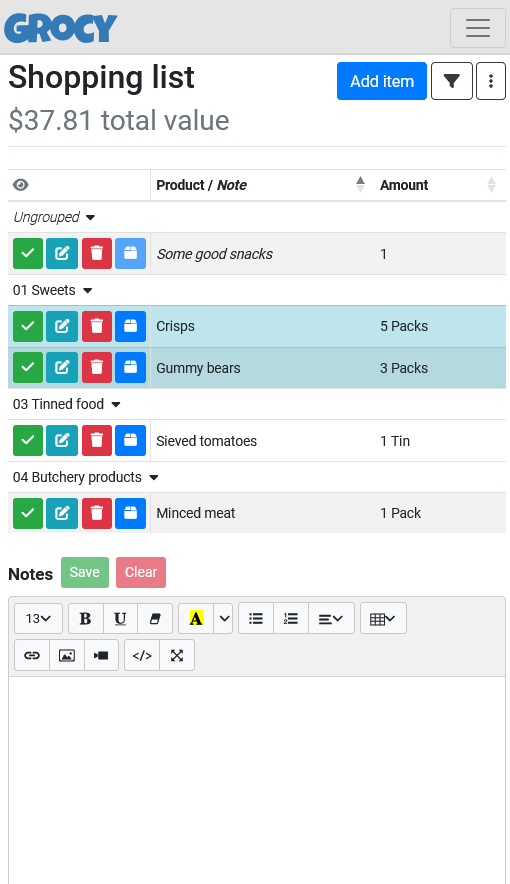 Automate & optimize your shopping list
Define minimum stock amounts of your loved products and never think about "do I need noodles or are there enough at home?".
Group products by assortments to optimize your way in the supermarket - never jump from one end to the other again and again.
---
---
---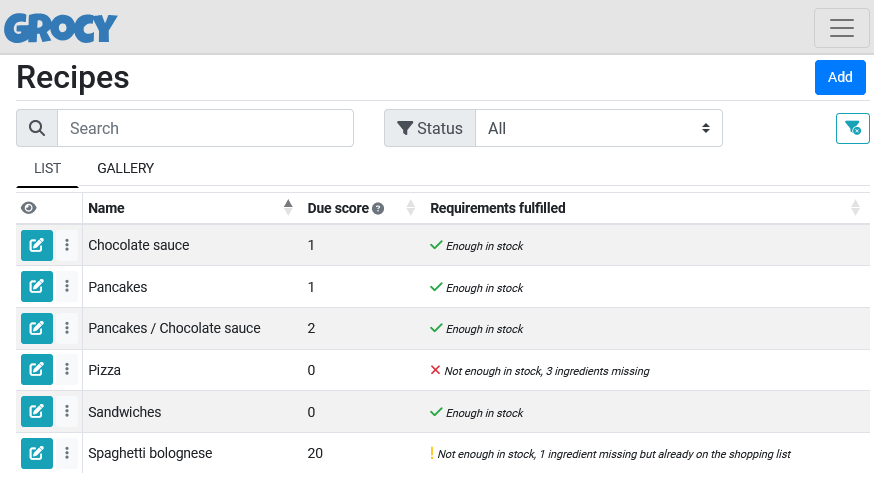 Recipes with intelligence
Maintain your recipes and see at a glance whether everything you need is in stock at home. Of course, everything that is not available can also be automatically added to the shopping list.
---
---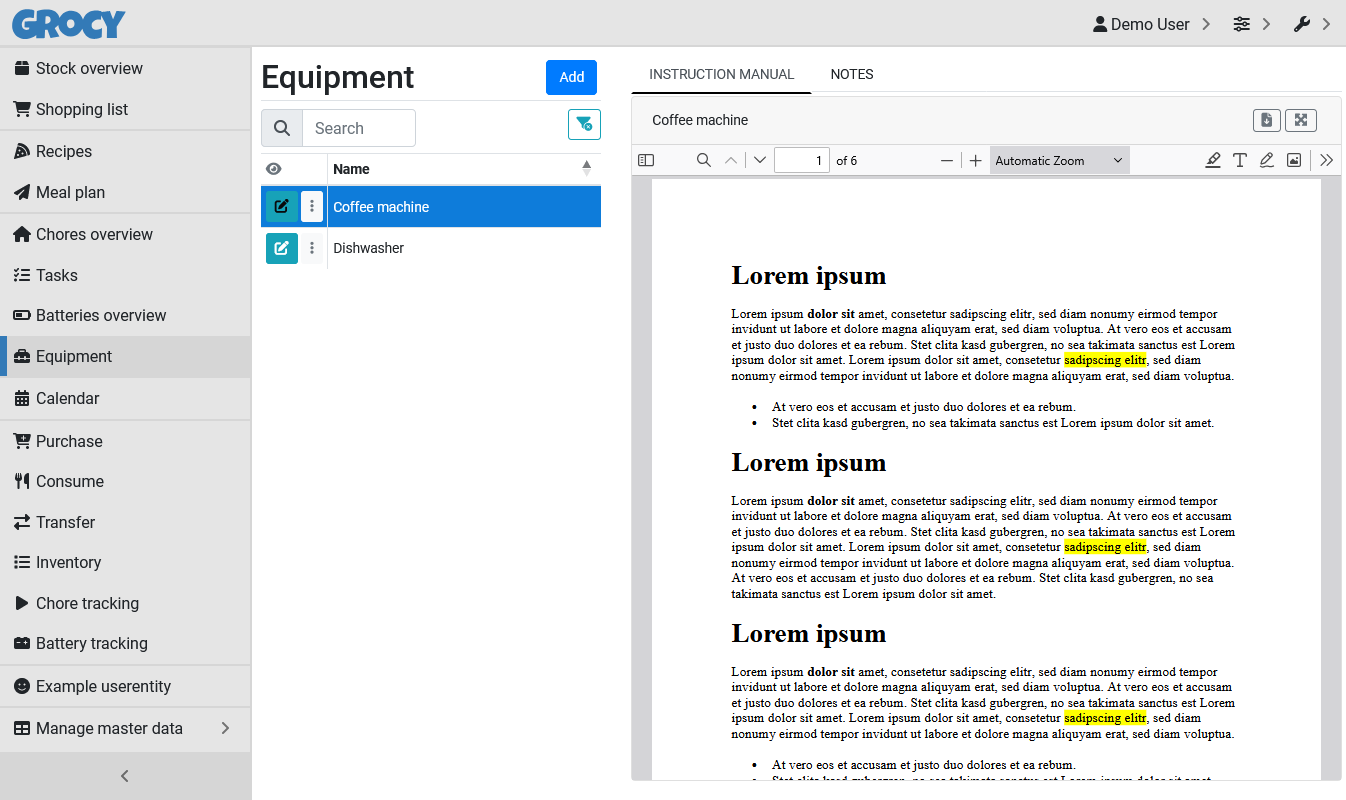 Manage your household equipment/devices
Keep all the instruction manuals and important information about your devices in one place to have them at hand when needed.
---
Track your household chores
Think less about "oh, when have I done last..." and stay organized easier.
---
---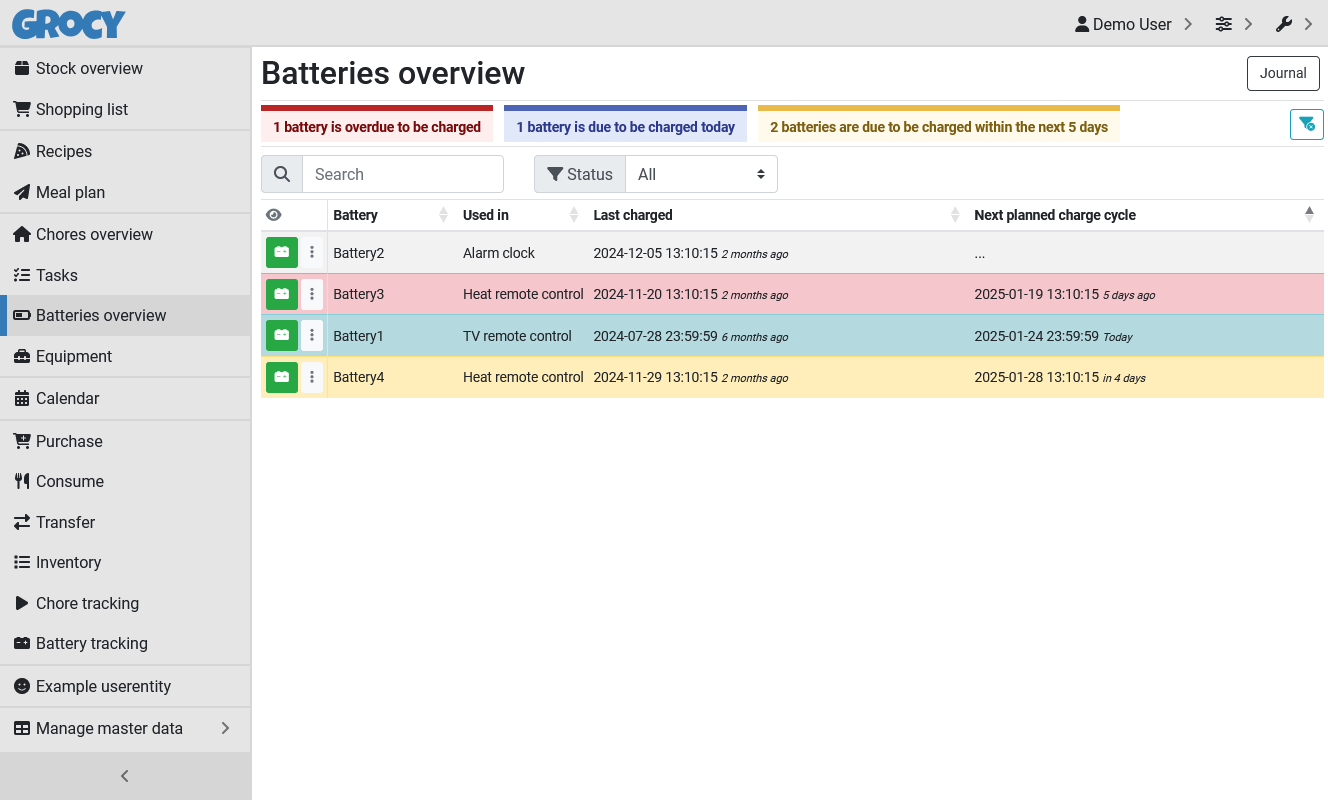 Manage your batteries
Use rechargable batteries for everything to protect our environment and keep them in a good shape by knowing when you charged them last.
---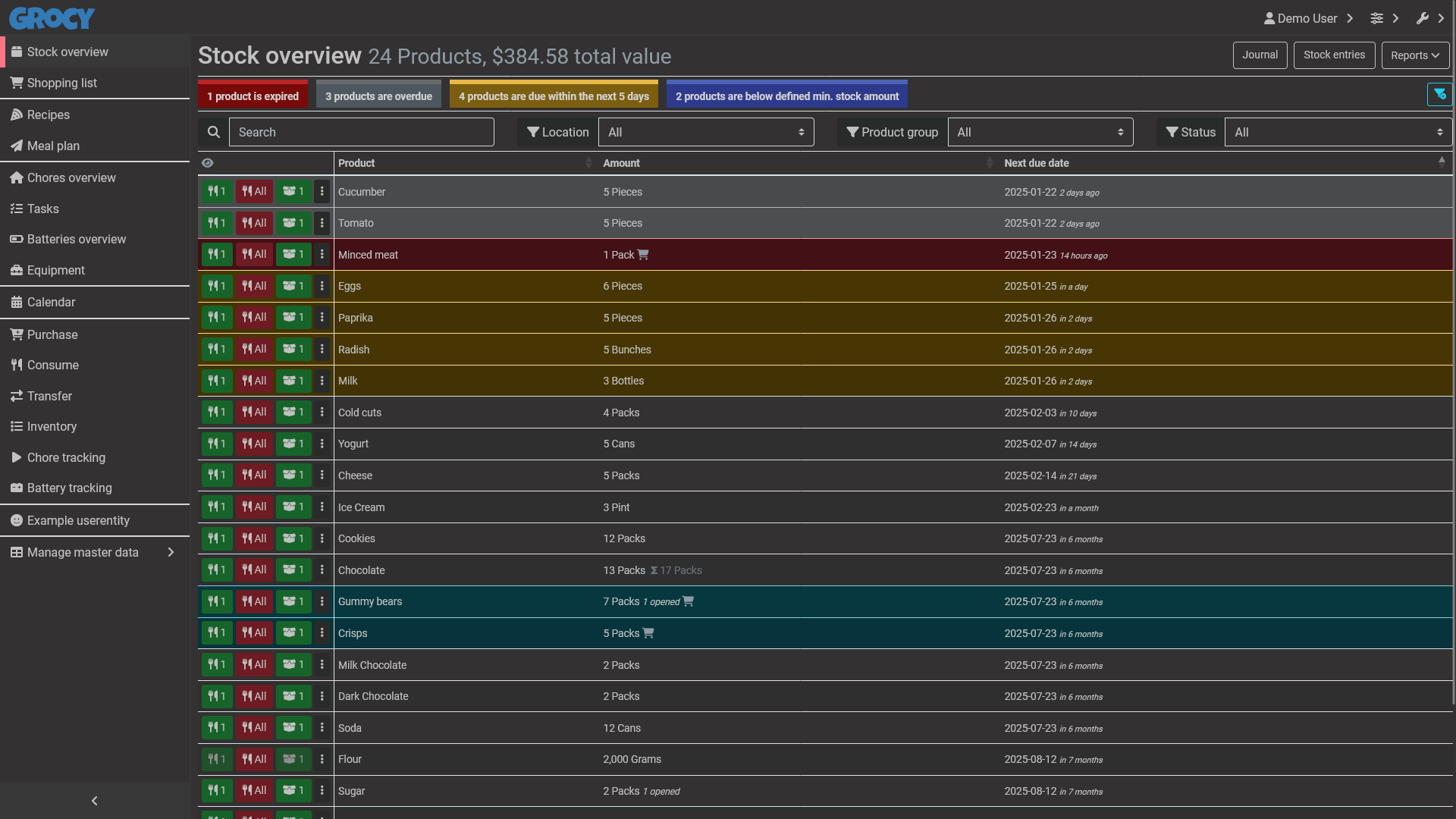 Night mode included
Because we all love the eye friendly dark side which is perfect at night. Of course night mode can be also activated automatically when the sun sets (configurable time range).
---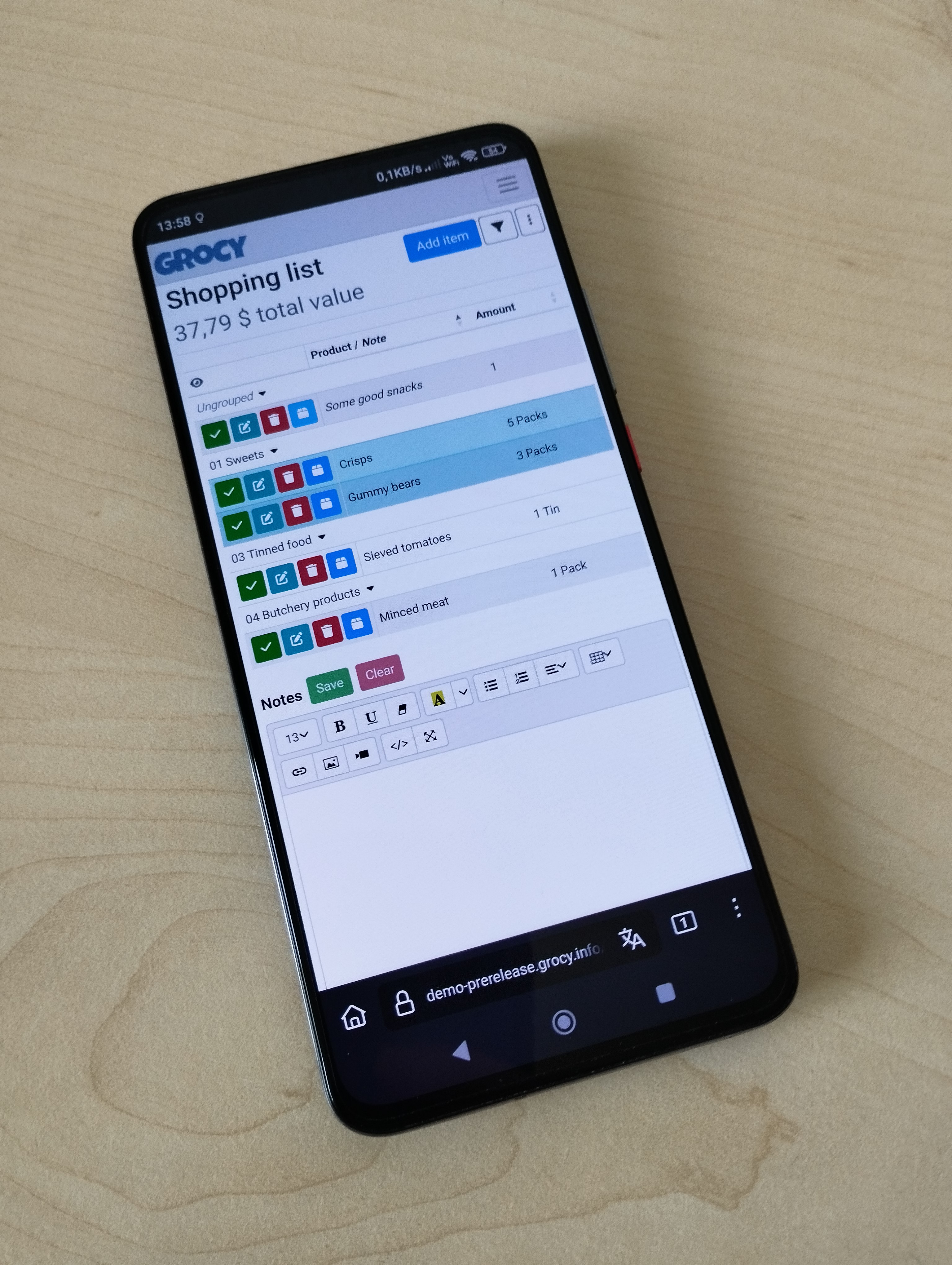 Made for every device
Whether on a smartphone or any other device, only a browser is needed - e. g. install any low-cost-low-power device in your kitchen and you have a very comfortable 24/7 grocy terminal.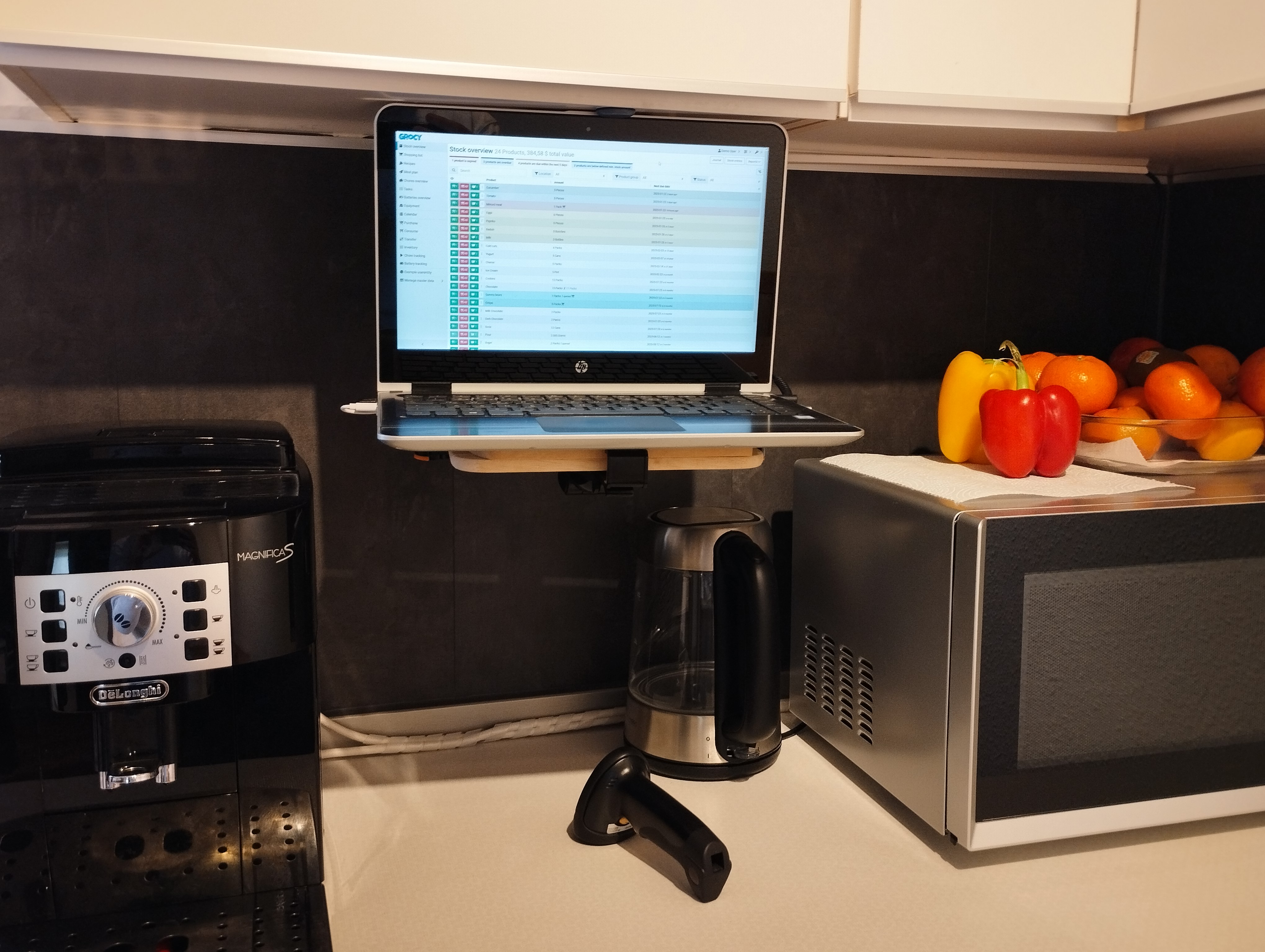 ---
---
And so much more
grocy is constantly evolving and daily used by me and many others.
When you miss something, feel free to open a feature request on GitHub - maybe it will be added within hours, because your ideas are my motivation. :)