ERP beyond your fridge
grocy is a web-based self-hosted groceries & household management solution for your home.
Open Source. Built with passion.
A webserver with PHP 7.2 and SQLite (PDO) extension is required.
Currently available localizations: English, German, French, Norwegian, Italian, Spanish and Turkish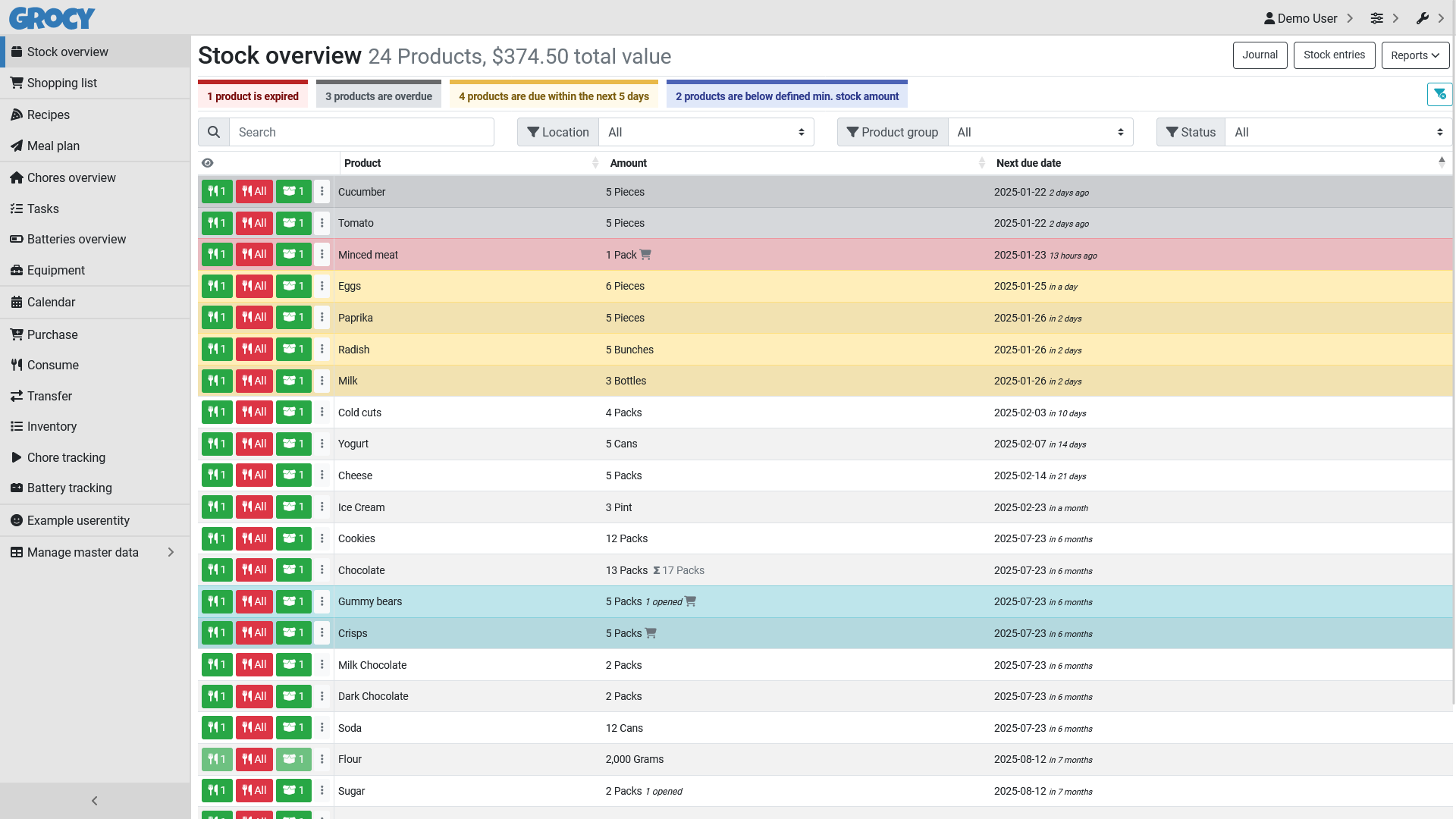 grocy-desktop
New
Run grocy without having to manage a webserver, just like a normal (windows) desktop application.
.Net Framework required (normally already available on any Windows PC), grocy-desktop auto configures and manages a local PHP server and grocy - just execute the installer and you are ready.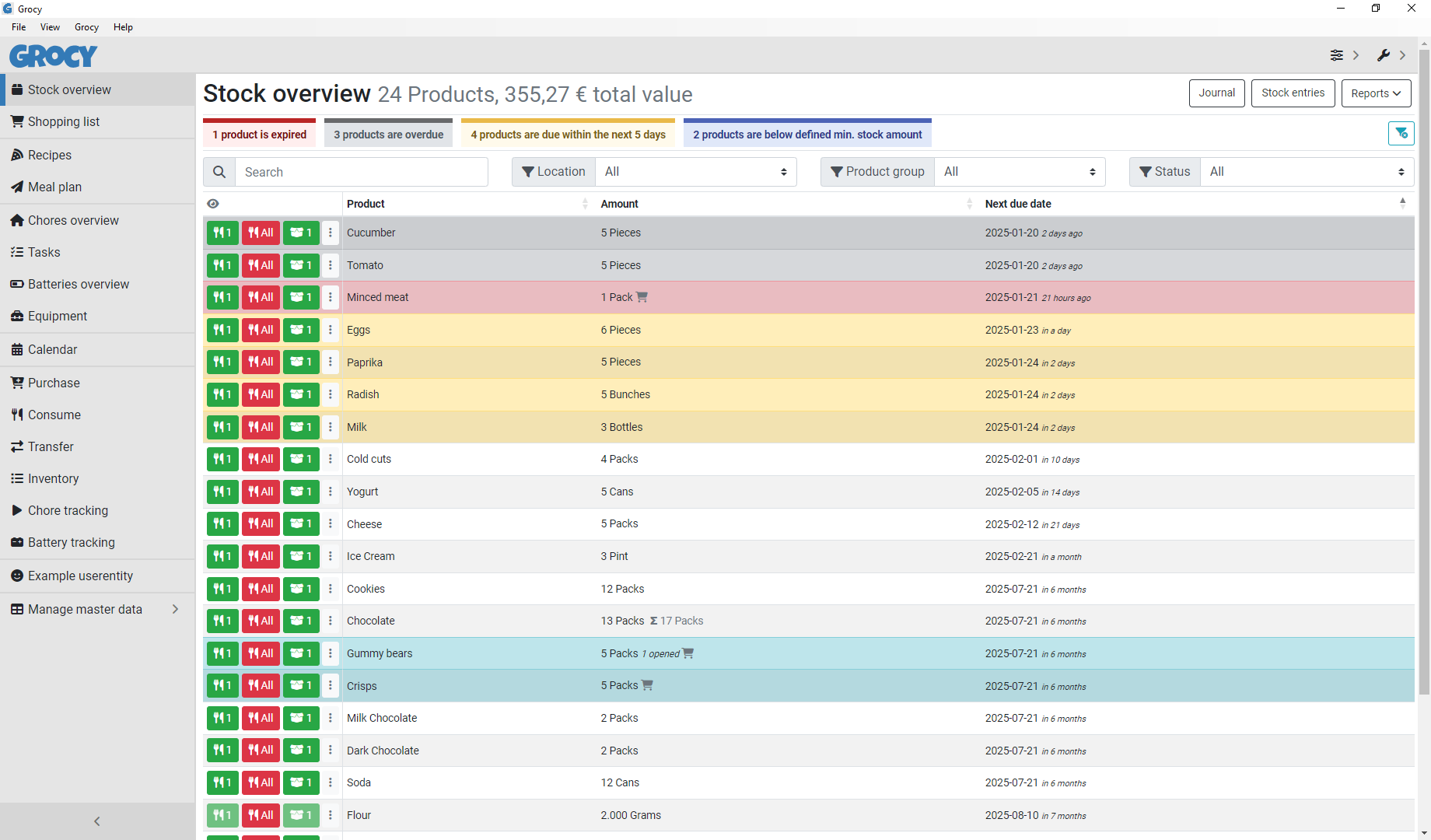 ---
---
---
---
---
---
---
---
---
---
---
---